The Biscayne Bay Campus (BBC) is a waterfront, 200-acre campus. It's home to some of FIU's highest ranked programs and most innovative labs. It is the birthplace of the South Beach Wine and Food Festival, the North Miami Brewfest, and other unique activities and experiences.
BBC has its own campus culture (dubbed the Bay Life), student housing, library, and recreation center. The campus is right on the bay, literally, and because of its stunning location, it offers unique adventure recreation and one-of-a-kind access to Florida's aquatic ecosystem.
The campus is locally managed by the Office of the Vice Provost.  BBC has partnered with local institutions including MAST@FIU, the only public high school in Florida that enjoys a collaborative partnership with a public university. The campus also houses the Osher Lifelong Learning Institute. OLLI provides a distinctive array of non-credit educational experiences and social engagement opportunities specifically developed for adults aged 50 or older. In partnership with Royal Caribbean Cruise Ltd., BBC features the ROYAL@FIU World Stage Collaborative, a 130,000-square-foot, state-of-the-art rehearsal and production studio. Other exciting initiatives are taking shape at BBC such as the completion of a brand new FIU Immersive Studio for Altered Reality.
Campus Highlights
From state of the art research labs to food and art incubators to media and creative spaces, Biscayne Bay Campus offers it all. Take a closer look at what BBC has to offer. Our Campus highlights.
As a branch campus of FIU, the accreditation status of BBC is dependent on the continued accreditation of the university. FIU is accredited by the Southern Association of Colleges and Schools Commission on Colleges to award associate, baccalaureate, masters, and doctoral degrees. To learn more about the accreditation status of FIU, please visit the university's Office of Accreditation website.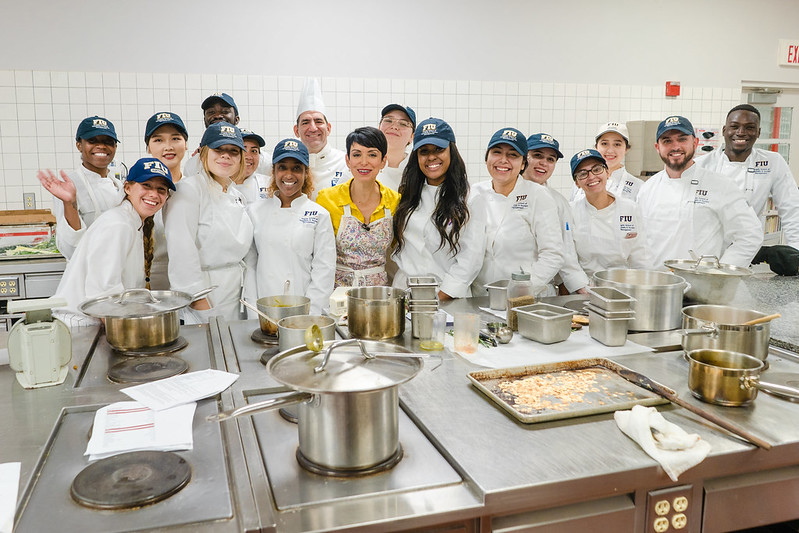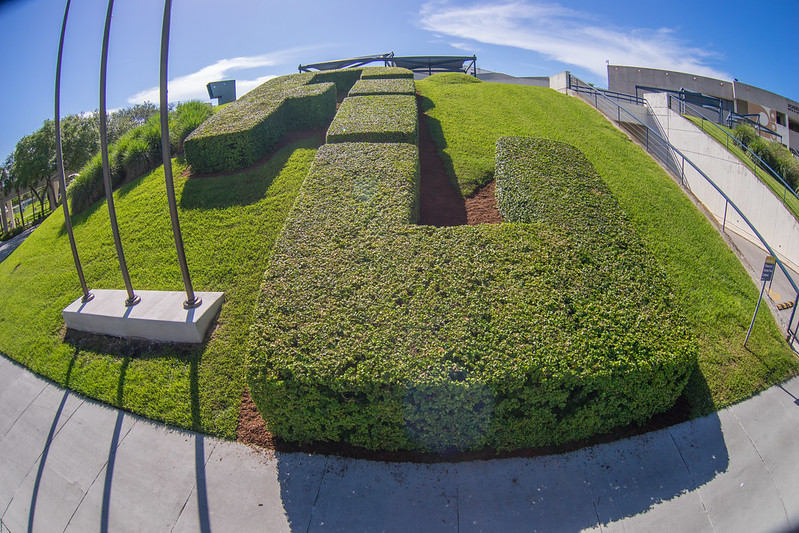 Learning by the Bay
Most degrees can completed on BBC, but the following programs are exclusive to the campus:
Student Life
At the bay, there are so many opportunities for students to explore away from the classroom. BBC has its own branches for Student Government Association and Student Programming Council, along with campus committees for the U-Wide Black Student Union and Homecoming Council, and so much more. These student-led organizations are the backbone of BBC student life and offer a hands-on lesson in diversity, leadership, and personal development.
Despite the small campus feel, there are a growing number of clubs and organizations that offer students the chance to get involved, make lifelong friends, network and sharpen personal and professional skills.
Get Involved
Student leaders are dedicated to serving our campus, making it a fun and welcoming place with events like Bayfest Music Festival. Campus clubs organize around shared passions, cultures, or academic interests. Check out a list of student organizations on BBC to get out there.
From the halls of Wolfe University Center to kayak adventures on the bay, there's so many unique features that make BBC a gem on the water. Check out what's on campus to find out more.
Visit Campus
At our Biscayne Bay Campus, you learn in state-of-the-art facilities while surrounded by blue waters and sunny skies. You haven't seen a campus like this, so schedule your tour today!
Ready to Set Your Future in Motion?
FIU opens doors to a world of opportunities. The start of your journey at FIU is just an application away.
Apply Now